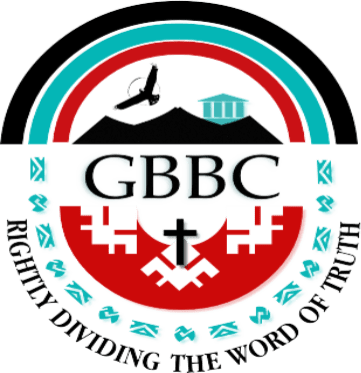 The Haynes Family established Ganado Baptist Bible College on August 2nd, 2012. The purpose and vision for this ministry is to provide Bible based training for born again, baptized believers whether they are called to some specific area of ministry or just serving in their church.
GBBC is a specialty school in that it's ministerial courses are designed to help present-day native preachers by preparing them with the training necessary to be effective in ministering to their own people. This ministry aids in strengthening other local churches by providing Bible training without members ever needing to move membership from their local church. The key to reaching natives is to win, baptize and provide them with training so that they will be equipped to take the Gospel to their own people. GBBC is here to help with this process.
It isn't practical to send a Navajo man half way across the country to be trained how to reach his own people. By training Navajo people locally, the process is shortened, the cost is decreased drastically and the quality of training is increased. GBBC caters toward native evangelism and provides more ministry specific insight to the practical side of native work. The advantage a Navajo minister has over that of an "outsider" is staggering. In many cases he may know the language and can effectively get a hearing from his peers. The key to evangelizing Navajoland is training the Navajo to reach other Navajos.​