Nahum 1:7
The Lord is good, a strong hold in the day of trouble; and he knoweth them that trust in him.
Watch the Haynes Family Video Presentation on YouTube!
Strong Hold Baptist Church Plant
The town of Pinon, AZ is one of the most notorious communities on our reservation.  It's extremely high crime rates have merited it the nickname, "The Wild West."  As I researched this area, I discovered headline after headline of violent crimes.  Two headlines I read from June of 2015 reported the arson of 9 school buses that were burned beyond repair and the arrest of a 21 year old young man for murdering a relative in the grocery store parking lot by stabbing him three times.  I read another headline from July of 2015 of a woman being stabbed in the eye.  I have read many horrifying tales that have taken place in this little community.  They have been ravaged by Satan and sin. In light of Pinon's corrupt state, one might wonder why our family would go.  The answer is simple.  It is God's choice and desire for our family to go!  My wife and I prayed the day we surrendered to the Navajo that God would send us to do a work in places where if anything good were to happen, God would get the glory.  We asked Him to send us to places where we could witness the moving of His mighty hand in obvious and unexplainable ways!  Pinon is such a place and such an opportunity!
Strong Hold Baptist Church is now a two and a half year old church plant that averages nearly fifty in church every Sunday and has been blessed with two acres and two buildings right off the main BIA Highway entering the community of Pinon.  Praise God for a light in a dark place!
PLANTING
Strong Hold Baptist Church
Pinon, Arizona
Pinon is a violent community desperately needing a Gospel witness!  Pray for the power of God in this work!
PLANTED
Chambers Baptist Church
Chambers, Arizona
This church is now turned over to a local Pastor that is leading this dear congregation to win souls, support missions and shine the light of the Gospel in Chambers, AZ.  They currently support seven missionaries.  Praise the Lord!
PLANTED
Solid Rock Baptist Church
Nazlini, Arizona
This church plant is now pastored by a qualified Navajo pastor! 
Support Address for Joel Haynes
Trinity Baptist Church
2212 N. Davis Dr.
Arlington, TX 76012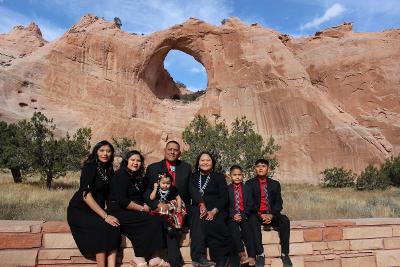 II Corinthians 5:18
And all things are of God, who hath reconciled us unto himself by Jesus Christ, and hath given us the ministry of reconciliation;
Watch the Nelson Family Video Presentation on YouTube!
PLANTING
Crownpoint Baptist Church
Crownpoint, NM 
The Nelson family is currently planting Crownpoint Baptist Church. The Lord has blessed them not only with great attendances, but also seeing souls saved.
Support Address for Aaron Nelson
Ganado Baptist Church
P.O. Box 458
Ganado, AZ 86505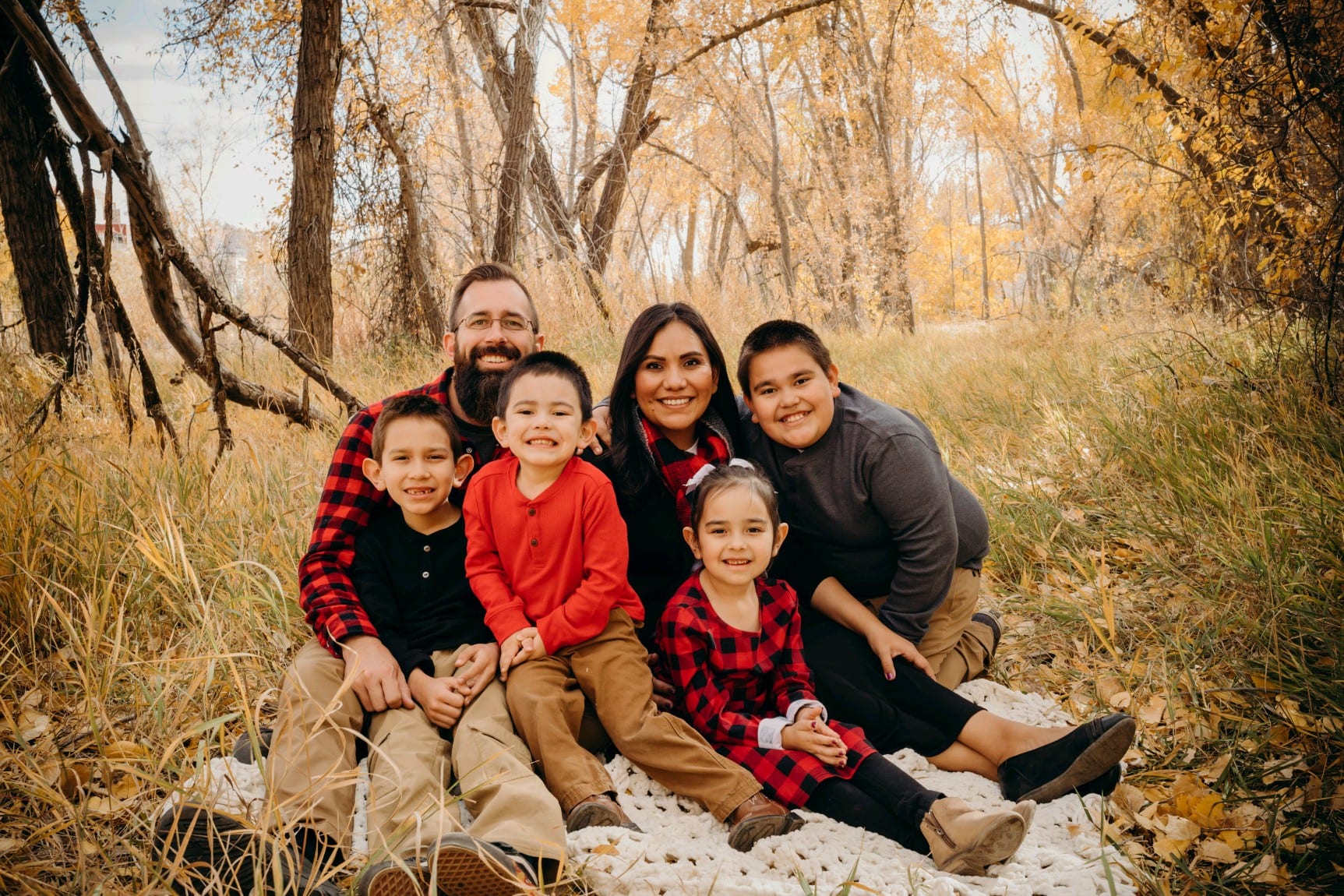 Lamentations 3:22-23
It is of the LORD'S mercies that we are not consumed, because his compassions fail not.They are new every morning: great is thy faithfulness.
Watch the Ewer Family Video Presentation on YouTube!
PLANTING
Victory Baptist Church  
Tuba City, AZ
Support Address for Brandon Ewer
Northwest Baptist Church
2755 Princeton Rd.
Hopkinsville, KY 42240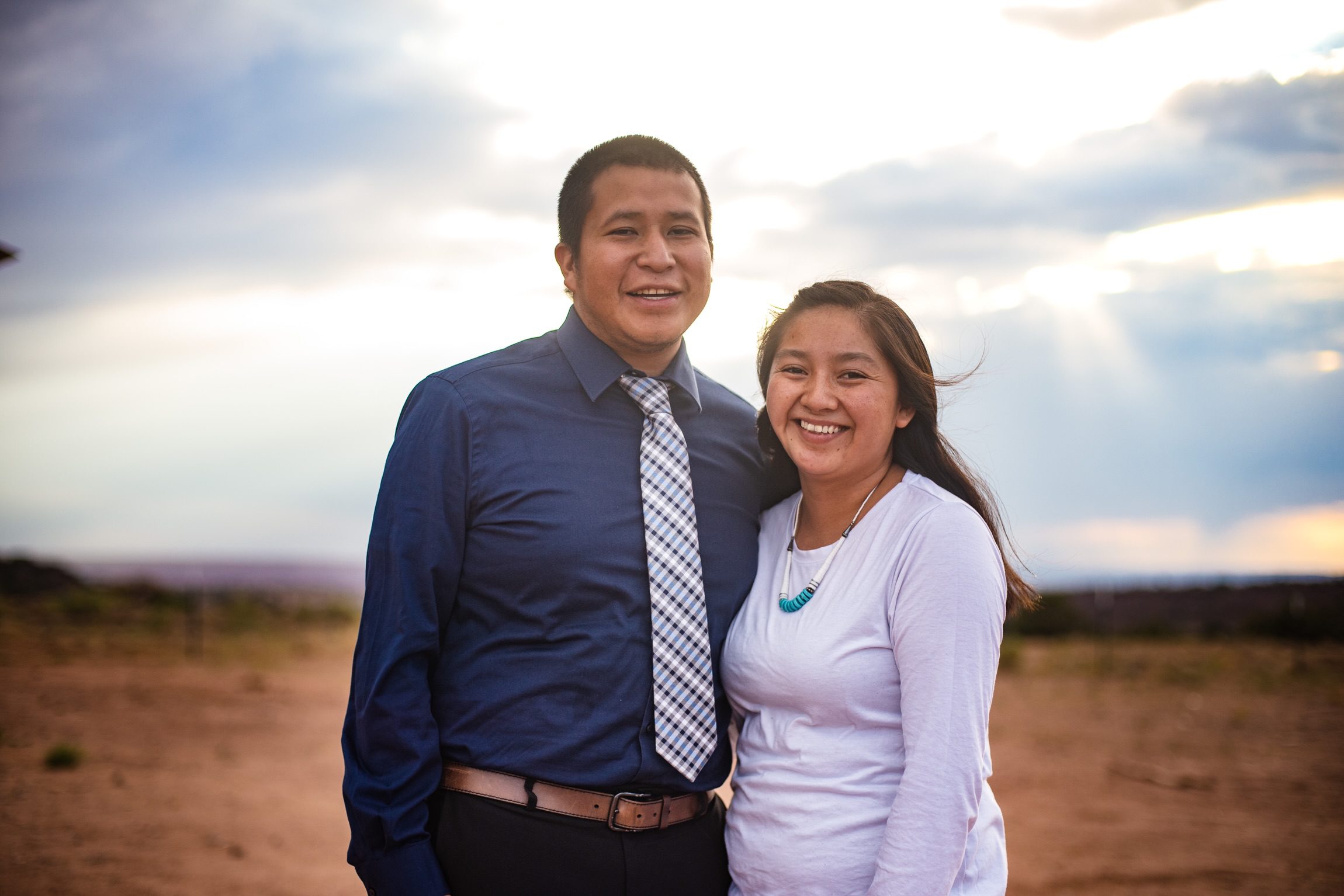 Proverbs 25:25
As cold waters to a thirsty soul, so is good news from a far country.
Watch the Hobbs Family Presentation on YouTube!
The Hobbs Family is being sent out of Strong Hold Baptist Church in Pinon, AZ.  The Hobbs were both born and raised on the Reservation.  Dheidrick is a graduate of Ganado Baptist Bible College and was trained under the ministry of the Haynes Family.  The Hobbs and the Haynes are currently partnering to secure a land site lease from the tribe in Chinle, AZ where Dheidrick and Joetta believe God is sending them to start their first church plant.  Navajoland Baptist Missions recommends the Hobbs to you for support as full-time missionary church planters.  They are scheduling meetings for full-time deputation in the Fall of 2023.  You may reach Dheidrick Hobbs to schedule a deputation meeting at thehobbs19@outlook.com or (928) 693-5835.
ON DEPUTATION
Currently Scheduling Meetings for 2023
Support Address for Dheidrick Hobbs
Strong Hold Baptist Church
P.O. Box 232
Ganado, AZ 86505